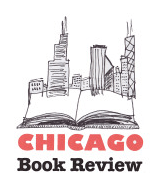 Chicago Book Review – Summer 2015
Read this excerpt from the list of recommended books for Summer 2015.
I am delighted to be included in the books to read over the coming months:
A hammock, a tall glass of something cold, and a book. That sounds like pretty much the perfect summer day.
With so many books coming from so many local authors and publishers, you can fill your beach bag with a summer-full of reading material (from your local bookstore, of course) and #ReadLocal all season long.
Here at Chicago Book Review, we once again asked area publishers to share information about some of their hottest upcoming titles. The result is CBR'sSummer 2015 Preview, a month-by-month listing of some of the most exciting books coming out from local authors and local publishers between now and Labor Day. In the list below, you'll find information about books covering an interesting array of subject matter, fiction and nonfiction, for adults, young adults, and children alike. CBR's Summer 2015 Preview promises something for every reader—books from local authors and publishers that are sure to please, whether you're at the beach, at the cottage, or hanging out on the back porch or at the pool.
Happy Reading!