The Weekly Standard Review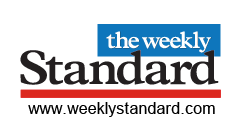 What a lovely review by Josh Gelernter in The Weekly Standard.
Read the whole piece. Here are some choice extracts:
The theme of the story is Gold's struggle to recover a large and valuable office building in the heart of Berlin that had belonged to her grandparents, then to the Third Reich, then to the German Democratic Republic (East Germany), and then to the government of a united Germany. But the theme frequently takes a backseat to tangents and local color. Stolen Legacy is also distinctive among Holocaust books in its unusually unpleasant cast of good guys. The author is perfectly honest in describing her flawed and schismatic family: wastrel philanderers and Communists in prewar Germany, irresponsible stiffnecks in Israel, snobs in postwar Britain. The fact that she manages never to sound disloyal to her family shows a certain finesse.
How did it turn out? I won't spoil it for you. But if you're interested in a good detective yarn lasting 150 years, Stolen Legacy won't disappoint.