Standpoint Review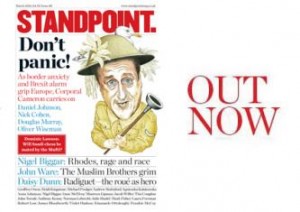 In his Standpoint magazine review, entitled Holocaust Survivors Are still Waiting for Justice, Michael Pinto-Duchinsky says Stolen Legacy is riveting, humane and politically important.
Initially he had reservations about reading the book, arising from his disappointment at the derisory compensation given to former Nazi slave laborers in Auschwitz whose cause he had championed as their honorary academic adviser. Yet Dr Pinto-Duchinsky discovered that his hesitation had been misplaced …the book shows the exceptional determination, skill and luck needed by Jewish heirs in search of belated justice. 
And, encouragingly, he believes that stories such as mine appear … to be helping rather than hindering elderly survivors of the concentration and death camps and their families.  I do hope that is the case.