Institut für Zeitgeschichte, Munich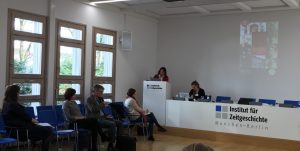 Today in Munich at the Institut für Zeitgeschichte – Institute of Contemporary History – speaking at a seminar for provenance researchers.
The Freie University of Berlin has devised a training course for museum staff and I was invited to talk about the meaning of restitution for families whose possessions were stolen, or acquired cheaply at auction, during the Third Reich.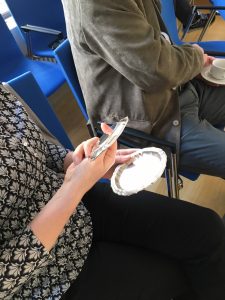 I took along a few items of silverware passed down the generations from my grandmother to my mother and now to me.  Audience members enjoyed handling them and spotting the family initial engraved on the cake server as well as the fish knives and forks.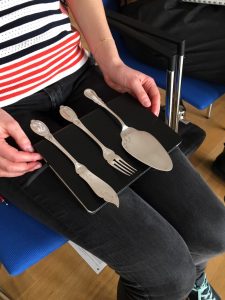 And they could also see the name of the manufacturer, the famous Berlin firm of Friedlaender Brothers, once jewelers to the Kaiser.