Fundraising Event with Robert Siegel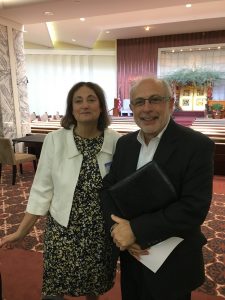 Today I took part in a fundraising event for the Brandeis National Committee Scholarship Fund and Beth El Youth held at Beth El Hebrew Congregation in Alexandria, Virginia.
I joined two other authors – former Congressman Steve Israel and Chicago trial attorney Ronald H. Balson.
Each author spoke for half an hour about their books and then  answered questions from both the audience as well as the delightful moderator Robert Siegel.