College of Staten Island Hillel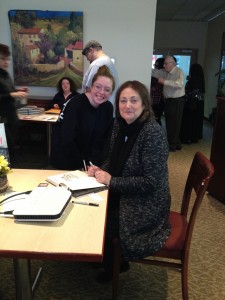 Great to meet all the friendly members who came to hear me talk about the book.  Always interesting to hear of other families' attempts to reclaim their lost properties and the struggles they have endured.
One lady told me that, at the end of the Second World War, she had embarked on a twenty year long legal battle in West Germany to get restitution of buildings owned by her father.  Someone else told me that his family had once had properties in Poland, but had long ago given up any hope of ever possessing them again.