Association of Jewish Refugees review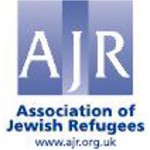 "A determined struggle for justice" is the headline of a review in the February edition of the AJR Journal.  The article goes on to say: … the book covers far more than simply a legal battle. It is also a well researched history of an interesting family.  
The reviewer is kind enough to remark: Dina Gold is to be commended for her persistence and determination not only in fighting for the return of her family's property but also in tracing the fate of her relations and exposing the misdeeds of apparently respectable organisations and individuals.